Choose your domain and create your website for free!
Choose among hundreds of free templates and start to realize the website of your dreams.

There's never been a better time to create your professional website. Thanks to Website Builder included in our free hosting service, you will do it without having any technical knowledge by just choosing among hundreds of templates, free of charge and without any additional costs. Not only hosting and domain, you will also be able to publish your website for free.
With Hosting Virtuale you can create your free website exactly as you have always dreamed. To find out all the functionalities of SitePro you just need to ask for the FREE service and start to manage your online business.
As our trusted clients can prove, you won't meet any difficulty in publishing your website. No matter what your profession is: a photographer, a musician, the owner of a restaurant, a hotel or a bed & breakfast, a dentist or a lawyer: now you can finally have your website in just a few clicks.
The many
potentialities

of SitePro
Choose the template you like the most or just start to create your webpage by yourself

Free
The free version allows to realize a free website with 3 web pages and unlimited blog articles
+200 Template
You will find hundreds of available templates divided into different categories and ready to be used. You just need to add your words, your photos and your images.
Drag & Drop
Don't worry! You don't have to be a professional web developer. You will able to add and modify all the elements of your website in just a few clicks.
Responsive
Your free website will automatically adapt to any device (mobile, tablet and desktop). You will always be visible.
Blog
If you wish to have your blog where to write down your thoughts and impressions, you can easily do it without install or change anything.
Upgrade
If your website grows and you want to create your e-commerce and sell online, you can upgrade it at any moment.
Creating a free website has never been so easy. If you have any doubt you can try the Website Builder demo and see by yourself how easy it is to start your own website. Once the job is done, if you're satisfied, you can save the pages and move them to your free web space…you won't lose anything! If you have any question, please do not hesitate to contact us!
Free website with SitePro
Find out how easy it is to create a website using the SitePro Website Builder demo
What if your website grows?
Just upgrade it!
Start to use SitePro additional tools or create an e-commerce site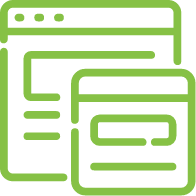 More pages
If your free website is starting to grow and you want to add more contents, you can easily choose to buy the SitePro Basic upgrade with just a small monthly/annual cost.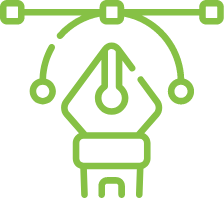 Additional tools
Not only pages, many additional tools are available for you: maps, forms, keys, blocks, social media sharing and the possibility to create a menu.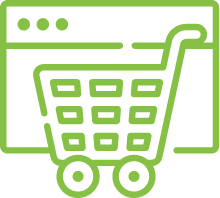 E-commerce
The SitePro Full upgrade allows you to create an e-commerce site and to sell online your products: service cart, management of the orders, payment instruments.
All the upgrades for SitePro
If you need additional pages and tools or want to create an e-commerce site
Don't have enough time?
We will take care of it!
If you want to create a professional website but still don't know how to do it or don't have enough time.
Choose the number of pages
Based on the contents you want to add, first choose the number pages of your web site. The basic package includes 5 or 10 pages where we publish text, photos and the images that you want us to display.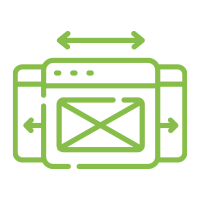 Choose the template from the catalogue
You will be able to see all the templates of our catalogue, divided into categories. Just choose the one you like the most and based on the number of pages you have chosen, we will modify the contents by using the text and photos you will send us.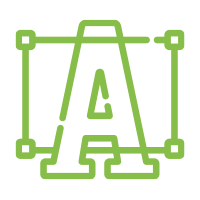 Send us your images and text
Based on the available space of the template, you can add and modify any kind of text, photo or image. To make thing easier, you can easily check out the demo to see how you can use the available space
Find out the
available

packages
Choose the 5 or 10 pages solution or personalize it for a more complex project
SitePro Basic
200+ template
Send your content
5 pages
SitePro Basic
200+ template
Send your content
10 pages
WordPress
Template custom
Content support
No limit of pages
Please Note: the development costs include the fee of Website Builder SitePro Basic for the first year. From the second year, if no changes of the website are required and there is no upgrade, the fee will be exactly the same, no additional costs. For the personalized version, all the costs will be specified in the offer.