Request now your free domain and create your free website in just a few clicks!
Your Free Hosting includes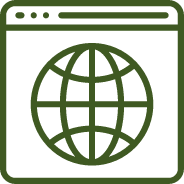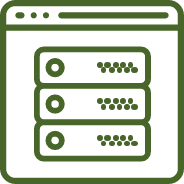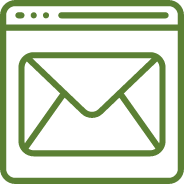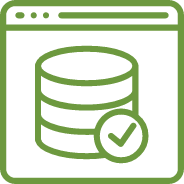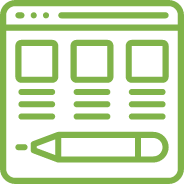 Free Domain and
Free Hosting
Create a free website. For ever! Even at the renewal of the following years!

Includes 100 MB of web space, a 250 MB mailbox such as yourname@hostinggratis.it, a 100 MB MySQL database, an easy-to-use control panel in Italian which includes a visual editor with many free templates. We are talking about free domain and free hosting. For ever!
Initially the web space is accessible through a third-level domain name such as yourname.hostinggratis.it. Once the website has been created it is possible to ask for the registration of the second-level domain, completely free of charge. In any case no advertising banner from HostingVirtuale will be inserted.
If you don't know how to create a free website in Italian, choose this free host because it's the only complete free hosting which can allow you to realize and develop any typology of free websites. Thanks to the free web space, the new functionalities and the second-level domain, you will have nothing to envy to any other hosting service. 
Choose from the available free domains and use the tools of the control panel to create a free website: WP Installer to install WordPress in a click, the Website Builder SitePro to create a  free website starting from hundreds of templates, the App Installer Softaculous to configure the best CMS such as Joomla, PrestaShop, Magento and many other software and scripts. Just try it! Our free hosting is free of charge and it's the only way to have a free website optimized for SEO.

Finally thanks to the Website Builder SitePro you can easily have a free website without any difficulty or special technical skills. Just find out how simple it is to create a free website or to develop a free web page.
Together with the second-level domain, which only HostingVirtuale can give you, you will have the chance to publish a professional website without any additional costs. Having your own website has never been so easy, even if you aim at creating an e-commerce site. What are you waiting for? Just try it, it's free!

Free Domain
Registration of a free second-level domain chosen among those available. Choose your domain free of charge.
Web Space
100 MB free Web Space on Linux Debian with PHP version selectable from the control panel.

Mailbox
250 MegaByte Mail Box of the type
yourname@hostinggratis.it
.

MYSQL Database
100 MB MySQL Database free of charge, actionable from the control panel and with PHPMyAdmin already available.

Control Panel
Control Panel in Italian for the creation and change of FTP user, MySQL Database and activation of SSL.

No Banner
No advertising banner from HostingGratis (AdSense allowed).

SSL Certificate
Free SSL Certificate released by Let's Encrypt, actionable directly from the control panel with just a simple click.

App Installer
Install and set up for free the best CMS such as WordPress and Joomia with App Installer Softaculous.

Website Builder
Choose among hundreds of templates and find out how to create a free website thanks to SitePro, the new Website Builder.

Why choose us?
Because on this website words become facts! Since 2005.
HostingVirtuale registers a second-level domain free of charge (only the first year) and offers 100 MB of web space without advertising, a mailbox, a MySQL Database, the SSL certificate, the visual developer of websites with many templates. Last but not least, the renewals are and will always be free of charge.
Here are just some free websites and free blogs of some of our trusted customers:
Request hosting and domain for free
Also included are all the tools to build your website for free right away